Welcome to the California New Journey Jurisdiction of the Church of God in Christ.
We believe that the Bible is the Word of God and contains one harmonious and sufficiently complete system of doctrine. We believe in the full inspiration of the Word of God. We hold the Word of God to be the only authority in all matters and assert that no doctrine can be true or essential, if it does not find a place in this Word.
Where There Is Something Always Happening

Holy Convocation
July 23 - July 30
Join us for the highly anticipated California New Journey's 2023 Holy Convocation, proudly hosted by our esteemed Jurisdictional Prelate, Bishop John Mark Richardson Sr. Experience a transformative journey of faith and fellowship as we gather to worship and celebrate together.
Our Convocation commences with inspiring Regional Services on July 23, followed by the grand culmination at the renowned New Journey Ministries in Hawthorne, California.
Don't miss this incredible opportunity to be part of a spiritually enriching event. Secure your spot today by registering for the California New Journey 2023 Holy Convocation. To register, simply click on the link provided below: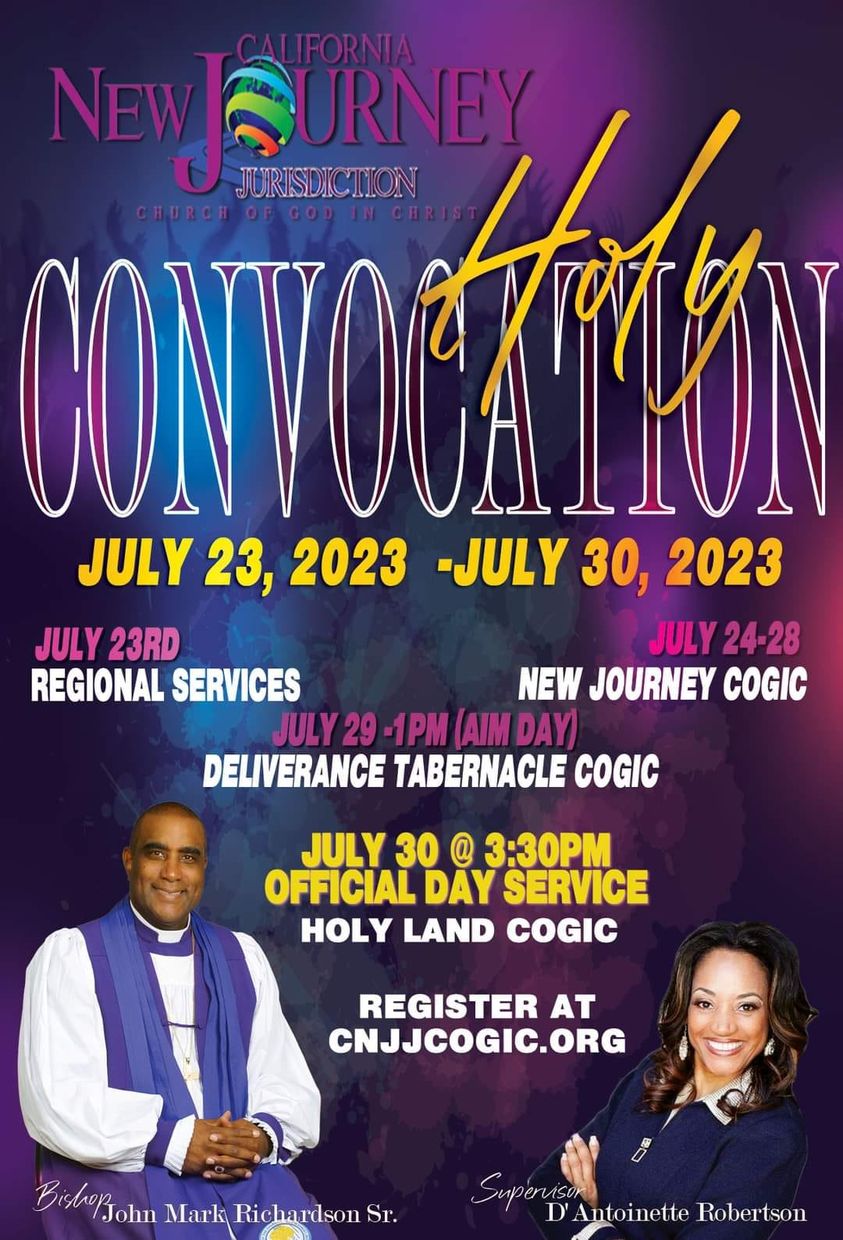 Be prepared to embark on a profound spiritual journey that will leave an indelible mark on your life. We look forward to welcoming you to this exceptional gathering of believers.